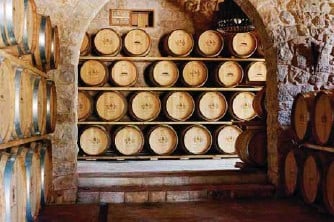 Domaine des Tourelles grows a various range of grapes, mainly Cabernet-Sauvignon, Syrah, Cinsault, Carignan, Tempranillo, Chardonnay, Viognier, Merweh, Obeidi and Muscat d'Alexandrie.
The harvest is done entirely by hand, with an initial selection made in the vineyards, followed by another at the winery.
Manual sorting at Domaine des Tourelles. We monitor all the harvested grapes upon their reception to ensure the best selection possible before they transit into the crusher-destemmer machine.